TEACHERS' DAYS
---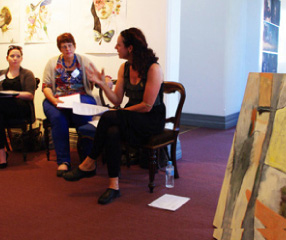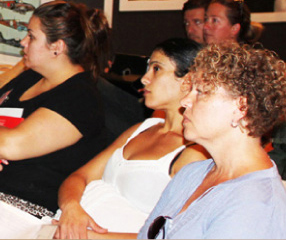 Visual Arts Teachers Workshop Days
To enrol in ARTEXPRESS workshops sessions:
For NSW Government Teachers click here to enrol.
For NSW Non-GOV Teachers click here to register with MyPL. Course code NR25233.
Please contact the ARTEXPRESS Project Officer on (02) 8512 1113 for assistance with enrolment in these courses if required.
Course Code: NR25233
2019 Session Dates:
Wagga Wagga Art Gallery
Thursday 20 June 2019
Tamworth Regional Gallery
Thursday 1 August 2019
---
Cost of teachers' workshop
Government school teachers: $160 inc. GST
Non-government school teachers: $320 inc. GST
As part of The Arts Unit's support of the Department of Education Rural and Remote Education blueprint for action, we are excited to be able to offer a Participation Subsidy of $40 to teachers from rural and remote schools to attend the Visual Arts Teachers' Day.
Please note: If interest exceeds available funds, allocation of the Participation Subsidy will be prioritised based on remoteness.
Subsidies will be confirmed with acceptance notification.
---
The Department of Education is a NSW Education Standards Authority endorsed provider of professional development for the maintenance of accreditation at Professional Competence.